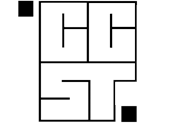 California Council on Science and Technology
CCST is a nonpartisan, impartial, not-for-profit 501(c)(3) corporation established via Assembly Concurrent Resolution (ACR 162) in 1988 by a unanimous vote of the California Legislature. It is designed to offer expert advice to the state government and to recommend solutions to science and technology-related policy issues. CCST is governed by a Board of Directors composed of representatives from its sponsoring academic institutions, and from the corporate and business communities.
The CCST Board is assisted by a larger CCST Council, an assembly of corporate CEOs, academicians, scientists, and scholars of the highest distinction, and by CCST Fellows, a larger group that provides advice in areas of expertise across the sciences and engineering. Currently, eighty members and fellows are also members of the National Academies, six are Nobel Laureates, and twelve are recipients of the National Medal of Science or the National Medal of Technology.
The strength of CCST lies in the support and resources provided by its sustaining institutions and affiliate federal laboratories, and in the expertise, dedication and spirit of public service demonstrated by its Board, Council and Fellows. Together, these members are helping both the public and private sectors find answers to the important science and technology-related issues facing California.